What is NLG?

NLG, or Natural Language Generation, is a subset of Artificial Intelligence (AI) that can analyze structured data and then explain what it means in natural language. NLG unearths insights from your entire set of data, often revealing information not illustrated in dashboard visuals. It is a very deterministic type of technology in that it digs deep into your data and explains exactly what you are looking for, or, delivers information you may not have been looking for that is mission critical. NLG models are shaped so that the information pulled from your data is not simply a mass of information, but the specific information you need or the important information you didn't know you need.

Arria NLG replicates the human process of expertly analyzing and communicating data insights, but far faster and more accurately than a human analyst can. The insights generated by Arria are not only instantaneous, but absent of human error or bias.
Augmented Analytics
Augmented analytics takes all the AI tools that are out there, like ML (Machine Learning), NLG, NLP (Natural Language Processing), and NLU (Natural Language Understanding), and allows you to leverage those abilities to get insights. Companies are looking to use these technologies to provide insights across their enterprise.
The sheer volume of data companies are forced to deal with is overwhelming, so any tool to decrease the time to actionable insights is incredibly valuable.
Data Literacy
Data literacy is the ability to read, write, and communicate data in context. Gartner predicts that by 2023, data literacy will become an explicit and necessary driver of business value, demonstrated by its formal inclusion in over 80 percent of data analytics strategy.

Because data literacy is often not the primary competency an organization hires for, anything that can simplify the ability to understand complex data to make better decisions more quickly has incredible value.
MicroStrategy Dashboards + NLG
NLG provides data literacy to the MicroStrategy dossier user. Data analysts and very experienced dossier users have been able to go into the dossier and get immediate understanding, but for many organizations that is only 20 percent of the workforce. NLG adds the narrative to make the dossier more understandable and more standalone, so you do not need an analyst to explain it to you, democratizing information across an organization.
If NLG is delivering the story of the data, and combines that with the MicroStrategy dossier, it is the optimal formula for self-service data analytics. NLG brings us closer to a world where everyone is interacting within the MicroStrategy dossier and not having to rely on exporting dashboard screenshots to PowerPoint. NLG allows you to run smart presentations within the MicroStrategy dossier, without all the extra work of manually writing the story and creating a presentation.



The Value Proposition of MicroStrategy + NLG
Arria NLG integrated with MicroStrategy eliminates the need for dossier users to go through their dossier, picking out key data points, and then writing about them. That is not speed to information. NLG can quickly generate intelligent narratives, which gives your analysts their time back so they can work on high-value tasks, the work they actually prefer doing.
NLG also brings the ability to scale. As you filter through the dossier, there are countless possible narratives, which the human does not have the ability to write. As you click through the dossier, the narrative dynamically changes to meet your needs.
What Makes Arria NLG Superior
We take structured data, send it into Arria NLG, where the data is processed, and we send back narratives. It is built on flexible architecture, it is RESTful API-based, so it can integrate with just about any tool out there. This architecture allows an organization to have NLG everywhere. With Arria, you can deploy in a public or private cloud, or you can host the system yourself.

We never store or look at your data. Arria NLG processes data, but never stores it.
Who is Arria
We are recognized by Gartner as a global leader in Natural Language Generation (NLG). We have over 40 patents. Our development and research center is in Aberdeen, Scotland, where our data scientists founded Arria, and we have offices all over the globe.

Prof. Ehud Rieter and Dr. Yaji Sripada are two of the leading figures internationally in the NLG space, and they mentor a group of PhDs at the University of Aberdeen.
If you would like to learn more about how Arria can integrate with your MicroStrategy dossier and bring you actionable insights faster: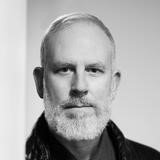 Mark McKay, Life Sciences Account Executive at MicroStrategy
Mark helps leading biopharmaceutical companies make more intelligent use of their data assets to accelerate time to insight and remove obstacles to meaningful action. Prior to joining MicroStrategy, Mark worked for 20 years at Abbvie in sales, sales training, sales-management and commercial operations where he gained a profound appreciation for value of enabling business acumen for the ultimate benefit of patients.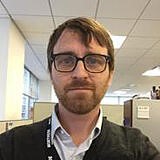 Kevin Rooney, Senior Sales Engineer at MicroStrategy
In one way or another, Kevin has spent his whole career in data analytics. Most recently, he served as the Center of Excellence Lead for Data Visualization and continues to evangelize best practices for elegant Dossier design.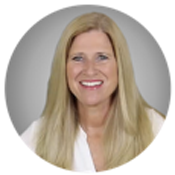 Cathy Herbert, SVP Customer & Partner Success at Arria NLG
With a focus on customer and partner enablement, she leads the Global Pre-Sales organization. Her team engages with Partners and Customers to lead them through their Natural Language Generation journey.
Prior to Arria, Cathy spent 20+ years serving in various roles within Dell EMC's Enterprise Content Division. Her journey began as the first field Sales Engineer for Documentum. From there, she had the pleasure of leading Sales Engineers within the field sales and partner organizations.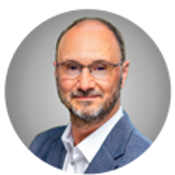 Bryan Zwahlen, SVP Customer Success at Arria NLG
Success being the end goal, Bryan looks through the lens of the customer and partner to see what success looks like from their perspective. He helps to build and transform analytics solutions to better position the value customers achieve using NLG and drive productivity and revenue.